Top 5 Tuesday is a meme by the fantastic Bionic Book Worm, and it explores a different bookish topic each week!
Upon completion of this list I realized I like my male characters to be the edgiest of the edgy and the softest of the soft. But mainly I like them to be borderline genius, have terrible parental figures at some point in life, and have a whole lot of sadness to get through. As my dear Richard Gansey III, who unfortunately does not appear on this list, once said, "Crushed and broken, just the way women like 'em." Sorry, my guys. I loved putting this list together.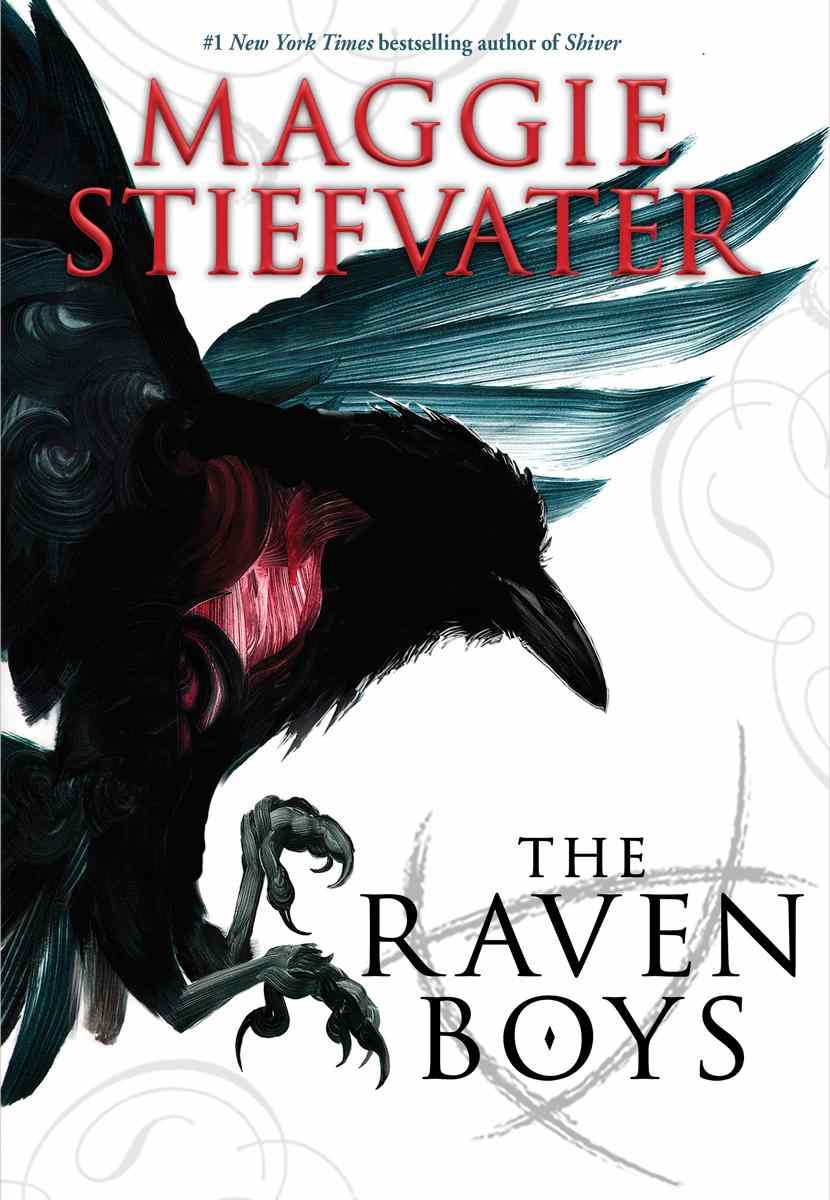 Adam Parrish from The Raven Cycle by Maggie Stiefvater
Like I mentioned above, I know we have Gansey, but I am of the opinion that Adam holds a particular standing as main character of The Raven Cycle. And anyway, Adam Parrish is my favorite of favorites. As in, he's at the top of my 'favorite characters ever' list. I love the way his mind works, the way it analyzes everything so sharply, so ruthlessly, the way he's so ambitious, so self preserving and self deprecating, but sweet too. Adam, the things done to Adam, the things Adam did, pained my heart so much, for bad and for good. His relationship with love over the course of The Raven Cycle, his whole character arc, was my favorite thing about that series. And the thing is, Adam is so very different from myself and I feel like I really learned from him. I just so appreciate his character, that lonesome boy.
A bonus favorite Adam quote I think about sometimes:
Adam didn't like to be accused of lying. He usually had better ways of getting what he wanted.
Like…..dang, Parrish. BUT I love his sweetness and softness just as much.
Wylan Van Eck from Six of Crows by Leigh Bardugo
My dear, sweet, bold Wylan. Of all the Six of Crow kids, Wylan captured my heart the fastest. I love Wylan's particular softness, matched with his determination and stubbornness despite the things he feels like he cannot do or cannot be, or has been told he is. I love how when he wants to know or do something he figures out a way to find it out, to do it, and doesn't stop until he does. Getting to know him more deeply in Crooked Kingdom was one of my favorite things about that book. He's such a sweet kid with such a sad backstory, and I loved how he was so delighted to have a group of friends. I love when Nina was in that skimpy waitress outfit for a job and Wylan was all worried she'd catch a cold. Wy ❤
Jude St. Francis from A Little Life by Hanya Yanagihara
I could talk forever about Jude. No character has caused me such pain as him, and I loved him so much because of it and despite of it. He is the epitome of a tragic character, he becomes a ruthless lawyer, he wants nothing more than to be "normal," and yet…there was an undeniable sweetness to Jude. A terrible ironic sort of innocence that hurts me just to think about. I loved him so much, and I've thought about him and this book every day since I finished it, and I know he'll stay in my heart for the rest of my life. No character has broken my heart like Jude.
Laurent from Captive Price Trilogy by C.S. Pacat
Laurent is so incredibly brilliant it made me INSANE. Every time I thought I had grasp of what he was planning, where his plans were headed, or thought "that's it, he's done," he was ten steps ahead of me. Every. Single. Time. C.S. Pacat is one very clever lady because Laurent was one VERY clever prince. And the fact that during the first book I genuinely hated him with the fire of a thousand suns, and by the last one I loved him with my entire heart, still blows my mind. I don't think I'd ever pulled such a 180 on a character. His character development was fantastic.
Harry Potter from Harry Potter by JK Rowling
Okay, maybe Harry's not borderline genius like the rest of the guys on this list, but I feel like I don't even need to say why I love Harry anymore. He's Harry. Also:
"Do you remember me telling you we are practicing non-verbal spells, Potter?"
"Yes," said Harry stiffly.
"Yes, sir."
"There's no need to call me 'sir,' Professor."
😌
Do you feel like I do about any of these guys? Have other faves? Please share all of your painful favorite male leads with me so we can cry together.